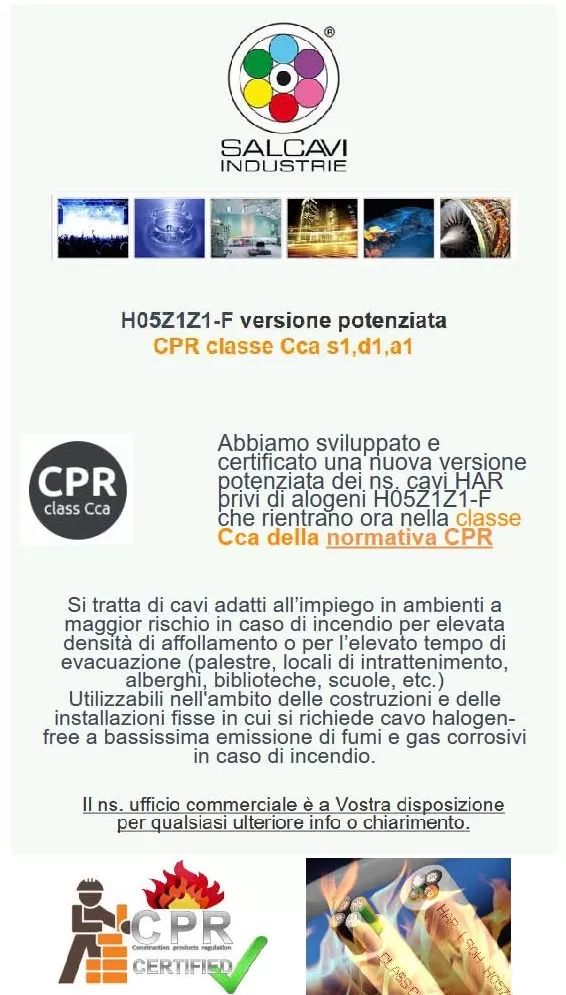 NEW CABLES LS0H/LS0H IMQ-HAR H05Z1Z1-F CLASS Cca-s1,d1,a1
The new IMQ-HAR H05Z1Z1-F cables, CPR approved accordingly to class Cca-s1,d1,a1 are available ; they are mostly suggested for permanent installation inside buildings intended for civil use.
Suitable for use in environments with a greater risk in case of fire due to the high density of crowding or the high time of evacuation (gyms, entertainment places, hotels, libraries, schools, etc.). Visit the website of our new product.